We have complied a list of the absolute top 10 sports bikes you need to try or even own! This list will have a variety of sports bikes that work awesomely on track as well as on the road providing the best prices, handling, racing, general travel and lastly looks!

The BMW S1000RR 2012-2014
Probably the best all round bike that has no real rivals. The BMW S1000RRprides itself on thrashing any other bike in its class being reliable,beautiful and most of all powerful. The bike comes with some fancy features such as an anti-lock braking system and electronic traction control as of the 2016 models.

The S1000RR is a 999cc four cylinder with 200bhp giving power to 14,000rpm, a torque of 9,750rpm. It is quick and nimble its weight dry, is 183kg and wet weight is 207kg. The dimensions of the bike are length-2056mm width-826mmheight-1138mm.

The price of the bike is between £7,700 and £15,000. Usually the upper end is new or barely touched but you can easily find used motorcycles in the lower end.

If you love the BMW brand but this one isn't quite what you want checkout our other BMW Motorcycles to see what else we have for sale. If you want the official BMW site click here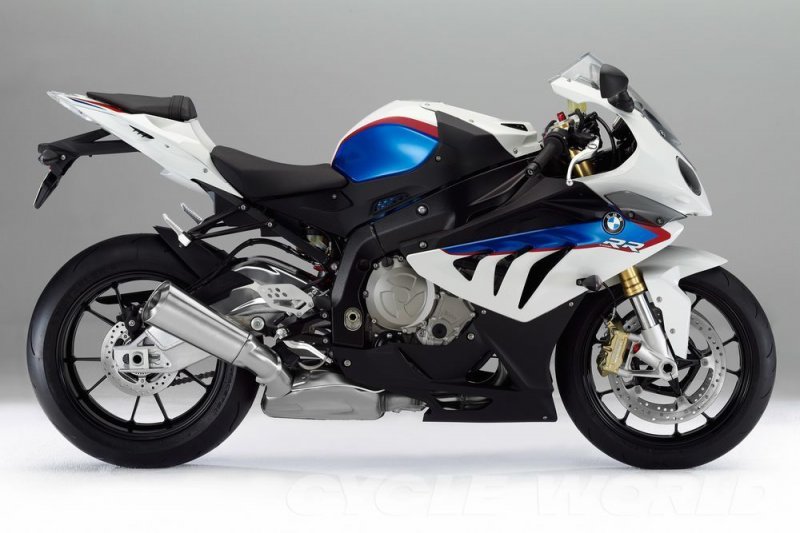 Kawasaki ZX-10R 2016
The closest contender to the BMW S1000R but still nothing to scoff at. The bodywork on theZX-10R looks great and is a very comfortable ride but this one is definitely more for the track life rather than general use especially with its price second hand or not.

The Kawasaki ZX is a 998cc four cylinder with 210bhp giving power at 13,000rpm, a torque of 11,500 rpm. This big beasty weighs in at dry, 180kg and wet at202kg a little lighter than its rival. The dimensions of the bike arelength-2090mm width-740mm height-1145mm.

The price of the Kawasaki ZX-10R is from £5,000 to £16,000.

If you love the Kawasaki brand but this one isn't quite what you want check out our other Kawasaki Motorcycles to see what else we have for sale. If you want the official Kawasaki site click here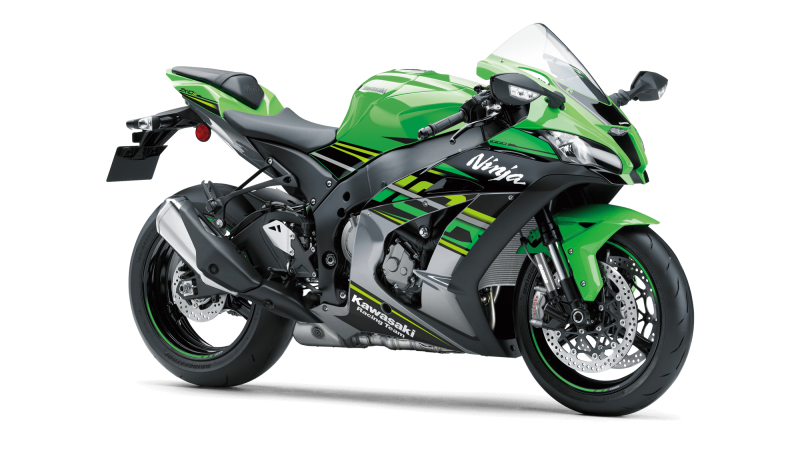 Suzuki GSX-R1000 K5/K6 2005-2006
The Suzuki GSX-R1000 is one of the best handling bikes you can find on the market for fairly cheap, a great starter bike for up and coming track riders. Its tagline of 'Own the Racetrack' really hit its mark and still even in 2018 that is incredibly relevant. Unfortunately, even with a silky smooth engine the durability of the bike, if not kept well especially in winter, will not cope well for general all year round use.

The Suzuki is a 999cc four cylinder with 176bhp giving power at around 10,800rpm, a torque of 8,400 rpm. For a smaller bike the weight dry 165kg and 201kgwet. The dimensions are length-2030mm width-710mm height-1130mm.

The price of the bike normally under £5,000 especially if it's a second hand motorbike.

If you love the Suzuki brand but this one isn't quite what you want checkout our other Suzuki Motorcycles to see what else we have for sale. If you want the official Suzuki site click here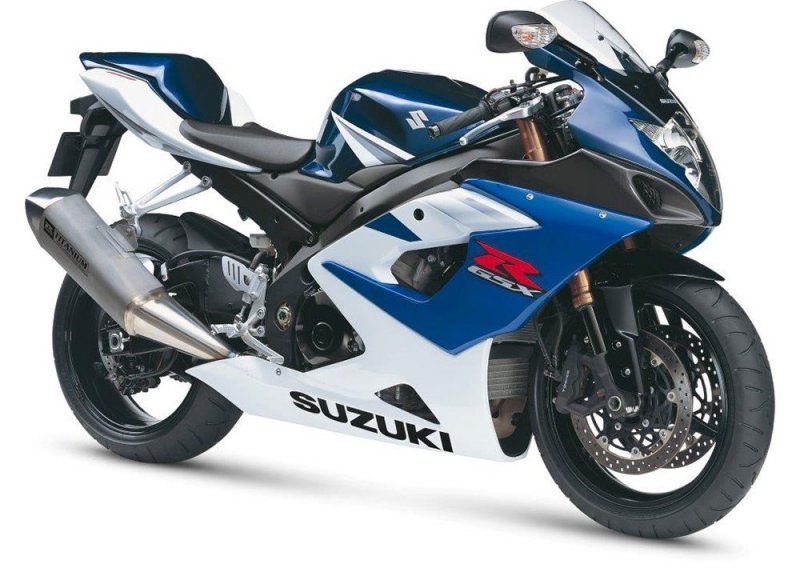 Suzuki GSX-R1000 K9
This is another great handling bike that provides us with smooth riding very stable even when accelerating on hard and bumpy roads which is great for around town trips but also long dusty trials without much body fatiguing due to its adjustable foot pegs so any size rider can be comfortable. The bikes motor is also built for along haul so don't expect it to break down on you!

The Suzuki GSX is a 999cc four cylinder with 161bhp giving a power at10,800rpm, the torque of 8,400 rpm. The weight of this road bike is 180kg dry and wet 209kg. The dimensions of this bike is length-2045mm width-710mm height-810mm

The price of this bike is a fair amount cheaper than a few other super bikes sitting at around £2,000-£5,000

If you love the Suzuki brand but this one isn't quite what you want checkout our other Suzuki Motorcycles to see what else we have for sale. If you want the official Suzuki site click here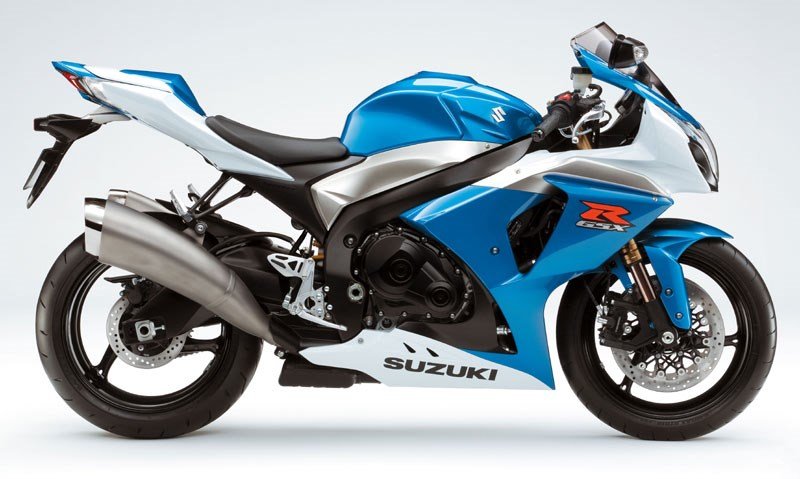 Ducati 1098S (2007 onward)
One of the more pricey models but filled with character and looks amazing the Ducati is definitely one you'd want to show off about, the specs of the bike also are great so it's not all looks.

The Ducati is a 999cc is a four cylinder with 160bhp giving power at 9,750 rpm,the torque of 8000 rpm. The weight of the bike is only 171kg dry and 199kg thelighter of the bikes. The dimensions of the bike are length-2100mmheight-1100mm.

The price of the Ducati is a hefty £7,000 - £13,000 but for such a characterthis is a reasonable price

If you love the Ducati brand but this one isn't quite what you want checkout our other Ducati Motorcycles to see what else we have for sale. If you want the official Ducati site click here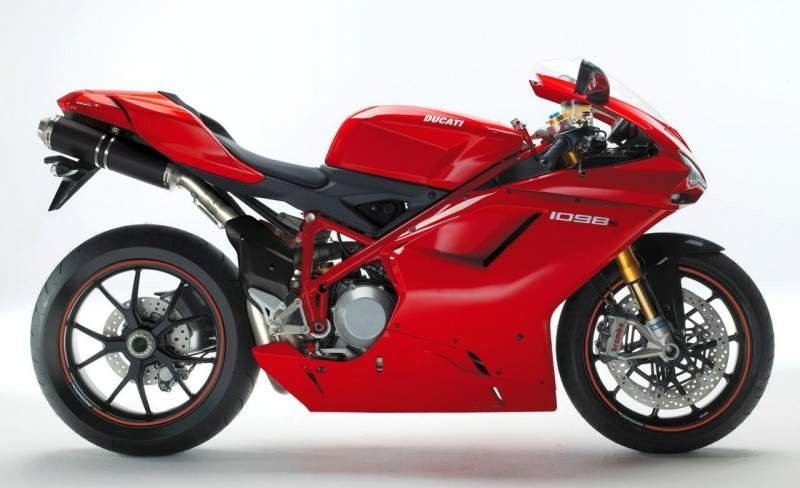 Aprilia RSV1000 Factory
A bike for the more experienced riders and definitely one for the track since this bike handles like a dream and is one of the highest voted for handling on the list. Being on the taller slender but heavier side of the scale this bike can be a handful with out a rider who can treat it right. This bike loves breaking the rules and is much more comfortable riding at higher speeds than just a wonder down the road.

The Aprilia is a 998cc four cylinder with 143bhp giving power at 10,000 rpm, a torque of 9,000 rpm. The weight of the bike dry is 185kg and wet, 214kg. The dimensions are length-2035mm width-730mm and height-1130mm.

The price of the Aprilia is fairly cheap for a second hand bike and you can get it for around £3,000 - £5,000

If you love the Aprilia brand but this one isn't quite what you want check out our other Aprilia Motorcycles to see what else we have for sale. If you want the official Aprilia site click here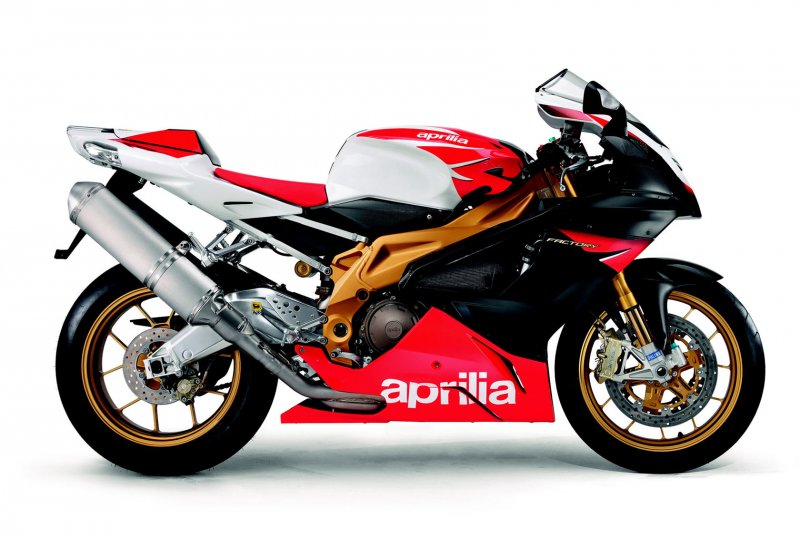 Honda CBR1000RR Fireblade 2004
The Fireblade is the worlds first super bike to have electronically-controlled combined ABS system which doesn't affect the overall ride of the bike so it still feels like the good ol' blade, which shaped later bike models. It can soak up bumps and on track is very nimble.

The Honda CBR is a 999cc four cylinder with 178bhp giving power at 10,670 rpm,a torque of 9,630 rpm. The weight of the bike is 175kg dry and 205kg wet. The dimensions of the bike are length-2,080mm width-720mm and height 1,141mm.

The price of a Honda CBR can be around £4,300 - £8,000

If you love the Honda brand but this one isn't quite what you want checkout our other Honda Motorcycles to see what else we have for sale. If you want the official Honda site click here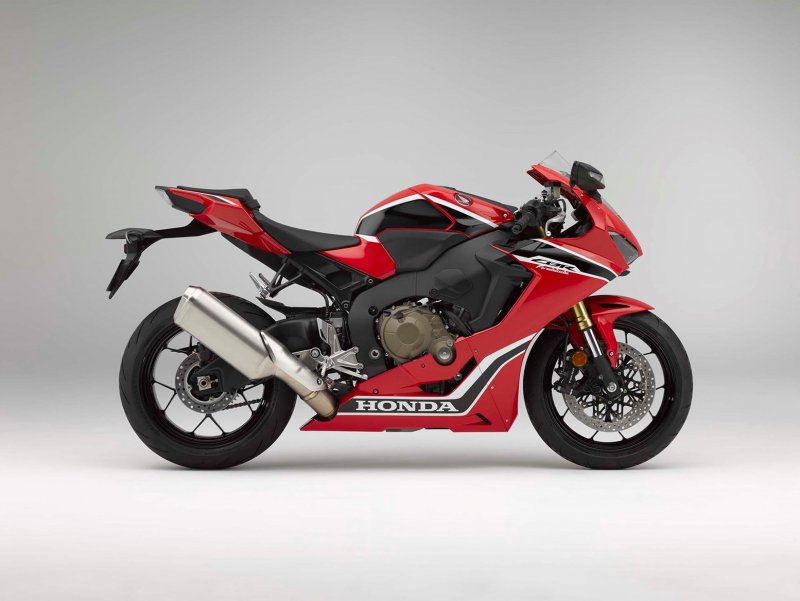 Yamaha R1 2008
The Yamaha has a wide range of adjustments it can have so any riding style can be achieved making everyday riding enjoyable and it can also be used decently on the track.The Yamaha brand is known for delivering reliable rides even if the paint job can be questionable.

The Yamaha is a 998cc four cylinder with 170bhp giving power at 12,500 rpm, a torque of 8,150 rpm. The weight of the motorcycle dry is 177kg and wet is206kg. The dimensions of the bike are; length-2,060mm width-720mmheight-1,110mm

The price of the Yamaha R1 is between £4,200 - £6,500

If you love the Yamaha brand but this one isn't quite what you want,check out our other Yamaha Motorcycles to see what else we have for sale. If you want the official Yamaha site click here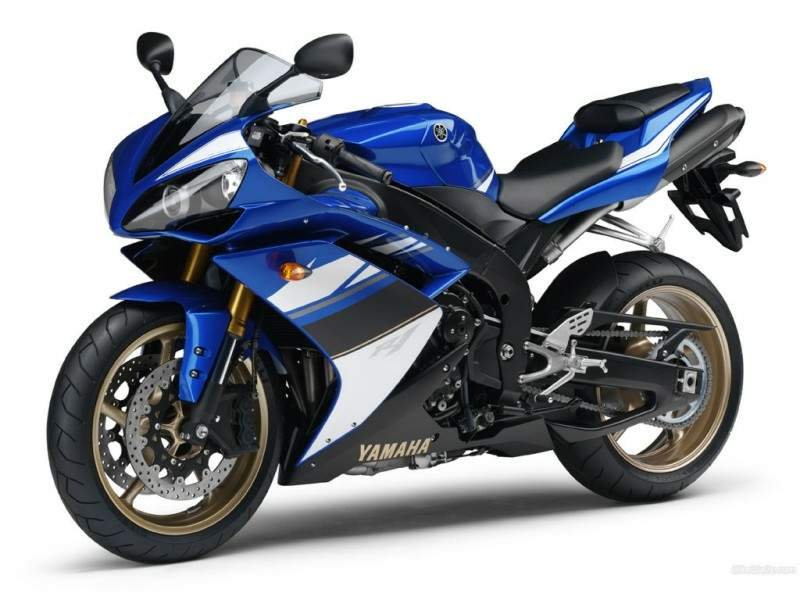 MV Agusta F4 1000 R
Although it's unlikely you'd find the gold limited edition Agusta this bike is still good for both track driving and taking around for trips in cities. The Agusta has brilliant handling which is why its worth the mention and the engine is also great however, unlike the other motorbikes on this list this isn't the most comfortable to ride but don't let that stop you!

The MV Agusta is a 998cc four cylinder with 155bhp giving power at 12,400 rpm, a torque of 10,000 rpm. The weight of the bike is fairly heavy, dry is 191kgwhile wet is 220kg. The dimensions of the Agusta are length-2007mm width-685mmheight- 1,100mm.

The price of the Agusta is much more expensive than the previous bikes startingat £14,000 and as high as £24,000. However you are guaranteed this bike will last a long time especially with the right treatment as well as a good re-sale value.

If you love the brand but this one isn't quite what you want check outour other MV Agusta Motorcycles to see what else we have for sale. If you want the official MV Agusta site click here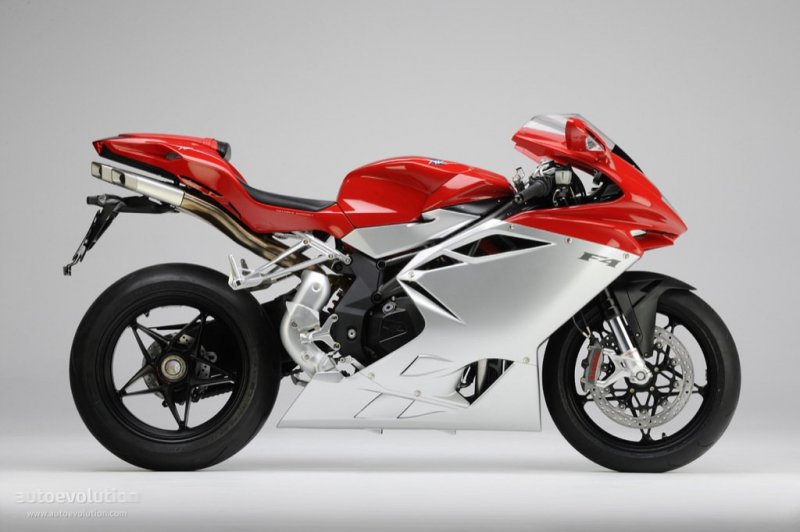 Ducati 1299 Panigale
Go big or go home with this beast. It may not be the most powerful but if you like light bikes that are easy to control this is the one for you. This little beauty was built to be light and it does not fail, you could almost feel becoming one with the air speeding down riding this. (Featured above)

The Ducati is a 1198cc L-Twin cylinder with 205bhp giving power at 10,500 rpm,a torque of 8,500 rpm. The weight of the Ducati dry is 162kg and wet is only 181kg.The dimensions of the bike are length-2070mm width-745 height-1105mm

The price of the Ducati is between £10,000 to £16,000 definitely not the cheapest bike to invest in however it will last you.

If you love the Ducati brand but this one isn't quite what you want checkout our other Ducati Motorcycles to see what else we have for sale. If you want the official Ducati site click here

Remember to check the rest of the site for all your used motorcycle needs.