Have you just got your A1 licence and need some help choosing your first 125cc motorcycle? Then you've come to the right place, here are our top 10 bikes for new riders.
Honda CBR 125R
This motorbike is great for anyone who needs to be on something that looks and feels like a larger motorcycle. The power is somewhat limited, largely due to the engine restriction, which can make obstacles like overtaking a strategic event that will require a few moments of thought.
However this can allow new riders to get used to speed and build up their confidence riding a motorbike.
It can achieve around 88 MPG (Miles per Gallon) and has a 255 mile range if you ride it sensibly.
The price for this beautiful motorbike is £3,599 New and £1,500-£3,000 Used which is very reasonable.
The image below is of a Honda CBR 125R that is currently being sold on Bike Catcher for only £2,995.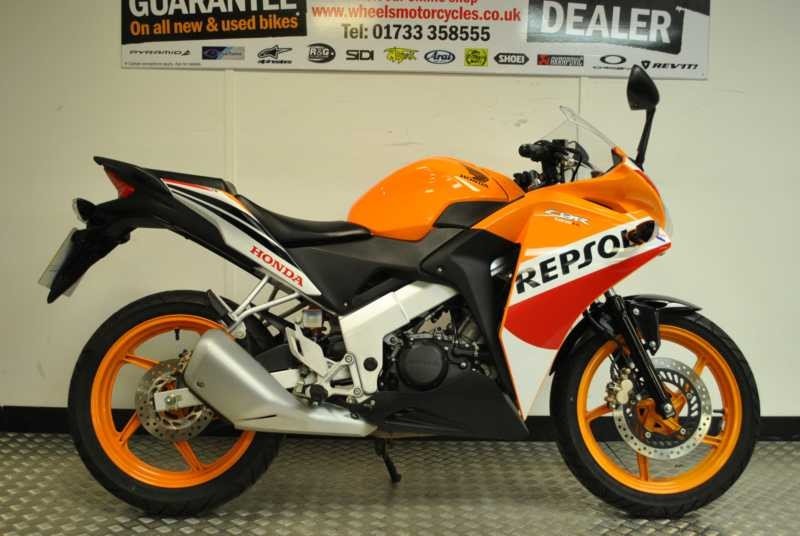 Aprilia RS125
Although this model is no longer in production we still think it is one of the more impressive 125cc motorbikes we have seen in years gone by.
Its 125cc engine manages to make full use of the 15bhp and can reach top speeds of 93mph, however this comes at a cost in a very literal sense as this motorbike is set in insurance group 12 which could make your monthly payments take a toll on your cash flow.
Although it does look the part unfortunately it does not quite have the fuel efficiency of the Honda as it can only achieve 40mpg and has a 125 miles range but to be honest if you are going to buy an Aprilia you aren't buying it to be green.
Prices for used Aprilia RS125 motorbikes range from £1,600-£3,000.
It is definitely one of the more wanted motorbikes among teenagers and you can see why from its looks and performance, if money is not an issue and you want a sporty 125cc bike then this is the clear winner.
Although you can't pick up a brand new RS125 you can purchase the new Aprilla RS4 125 which is the direct successor, the below bike can actually be purchased for only £3,295 on Bike.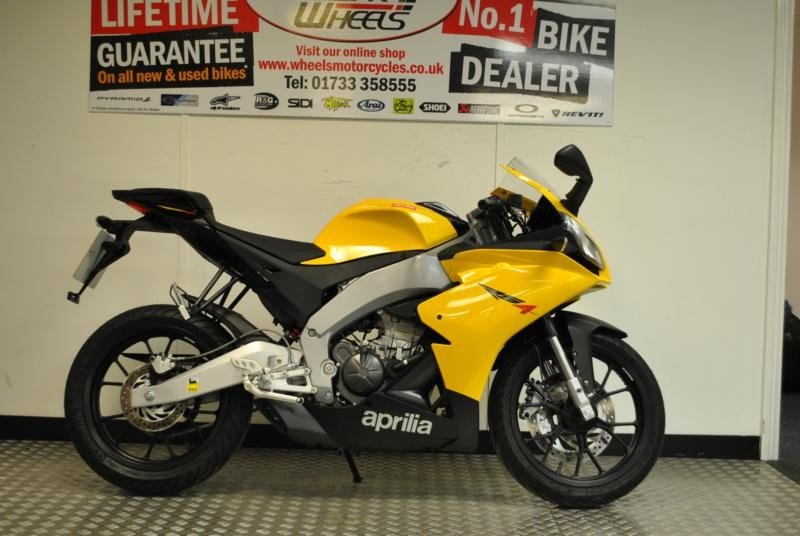 Yamaha YZF-R125
This great learner bike is very similar to the Honda CBR 125R except it has a bit more grunt to it in terms of looks and performance.
With a top speed of 75mph the 124cc engine is more than capable of providing an adequate riding experience for any rookie.
It can achieve 52mpg and a 150 mile range which is slightly lower than what we were expecting considering its price tag of £4,399 brand new.
The Yamaha YZF-R125 comes in at a respectable insurance group 6 which shouldn't set you back too much cash.
If you're lucky you can pick up a used bike for only £2,200 which is a bargain for something of this build quality and performance.
You can even pick up a Yamaha YZF-R125 on Bike Catcher brand new!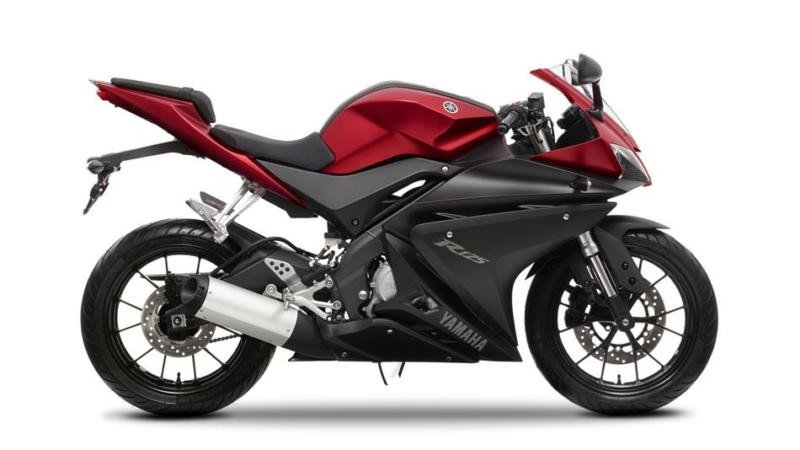 Honda CB125F
If you are looking for something that isn't going to break the bank but is still a quality product then look no further than the Honda CB125F, it's the perfect bike for people who want to dip their toes into the motorbike world.
With a top speed of 70mph the Honda CB125F is more than capable with keeping up in everyday city traffic. It can manage a staggering 107mpg and has a 310 miles range which is simply leagues beyond most other 125cc motorbikes.
The actual cost of the bike itself is also somewhat of a blessing as you can pick up one of these NEW from only £2,499 and they range between £1,900-£2,700 USED.
The only downside really is that it does feel a bit basic but that's what makes it such a great leaner bike because sometimes you just don't need all the bells and whistles.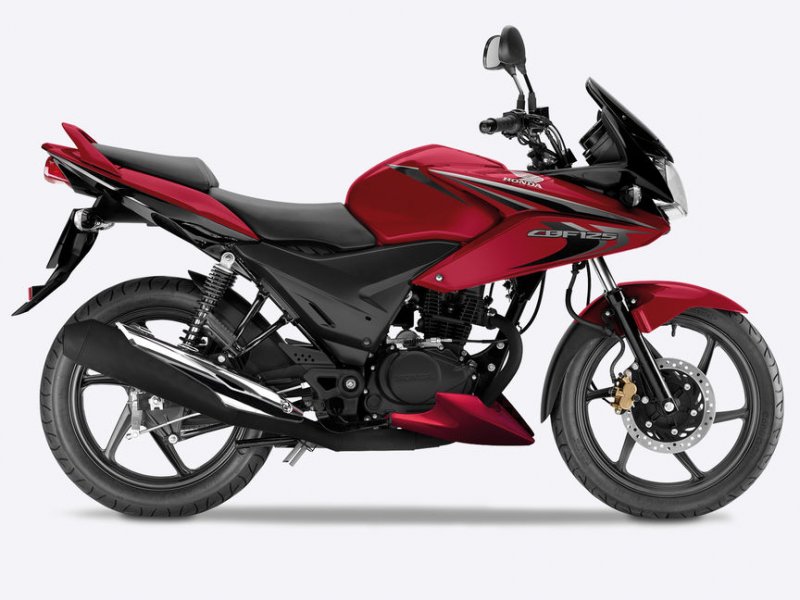 Yamaha YBR125
At a first glance the Yamaha YBR125 might not be as stylish as the other bikes on the list, but don't let that fool you as this is yet another perfect example of what a learner bike should be:
- Cheap
- Simple
- Efficient
One of the standout features of this bike is its efficiency which allows you to achieve 90mpg and a range of 240 miles.
It's great for running around the city and has just about enough power to comfortably keep up with other road users on dual carriageways at 60mph.
The only downside to this otherwise great bike is that you can tell it has been built to a budget with its basic build.
You can pick up one of these new for around £2,599 which is simply a bargain, but if you need to save money then purchasing this bike used can cost you £700-£2,900.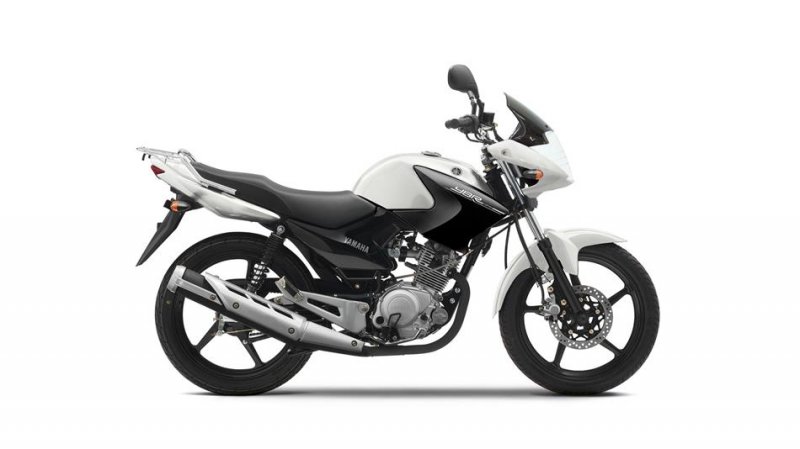 KTM 125 Duke
This is something really special and not only does the KTM 125 Duke look like a premium bike but it certainly handles like one.
Unfortunately there are engine restrictions in place which mean we can't have this wonderful piece of engineering with a bit of extra power which could have made this the ultimate motorbike.
However with that in mind the KTM 125 Duke still has an easy time keeping up with other users of dual carriageways when it needs to.
It even boasts an impressive 75mpg which is perfect for anyone who needs to zip around the city and visit their local Pizza Hut.
The range for this bike is an acceptable 180 miles which should be more than enough for the type of journeys that you'll want to do on it.
The asking price is at the higher end of the scale and it will set you back £3,999 brand new and £2,300-£4,000 USED.
When considering a price for any vehicle you must also consider the re-sell value in the years to come and a well looked after KTM motorbike will hold its value very well so in essence this is not actually a bad investment for a keen teenager looking for something fun to ride.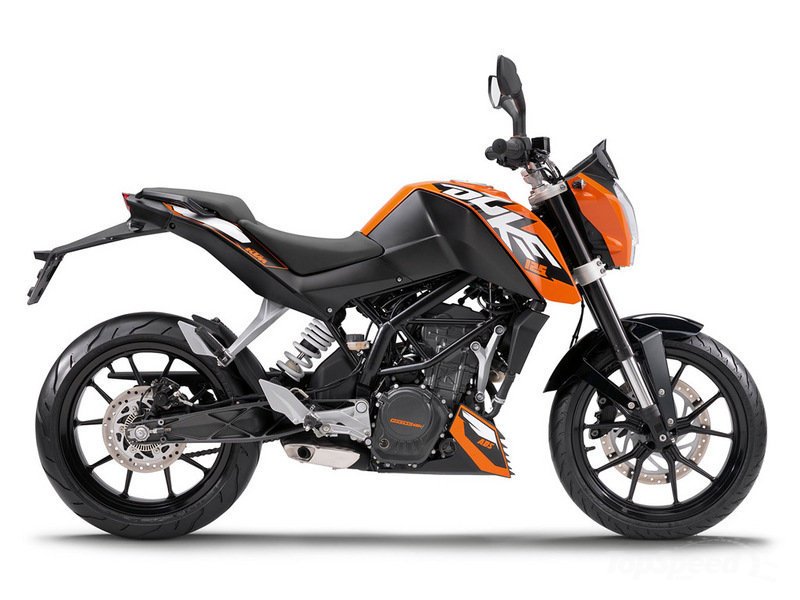 KSR Code X 125
This bike is a bit of an oddity as it comes all the way from Austria but is actually manufactured in China, don't let that put you off because this bike is actually quite impressive for how much it costs.
A brand new one of these will only set you back a mere £1,999, yes that's right a brand new motorbike for only £1,999!
Just to help put your mind to rest about the quality of build, this bike comes with a two-year warranty in case anything goes wrong.
It has no issues getting up to a comfortable 60mph which makes it ideal for everyday commuting and socialising.
The build quality comes as a pleasant surprise and it also features a newbie friendly gear position indicator to help you get used to riding a motorbike.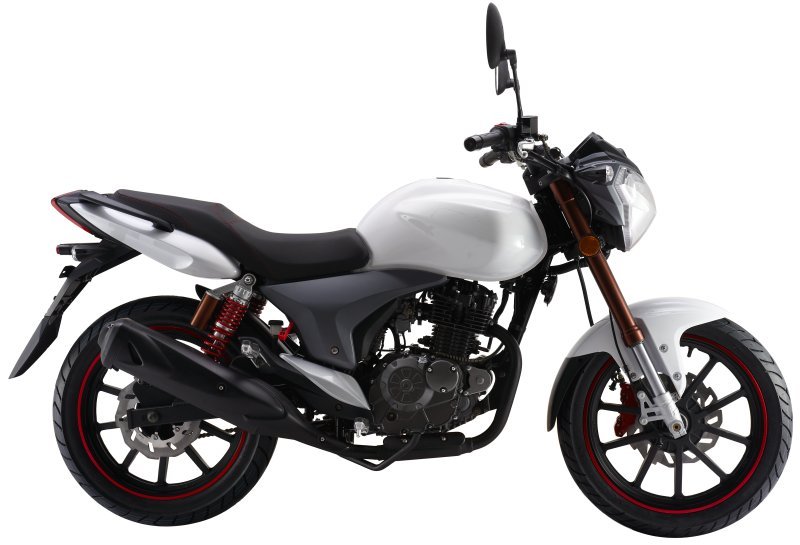 Honda MSX125
The MSX125 (Mini Street X-Treme) is definitely a motorbike that can help you stand out from the crowd, its miniature stature and bold colour schemes are guaranteed to impress your mates.
Although it's physically small the engine inside certainly packs one heck of a punch and can easily rev to the redline at around 8500rpm.
The top speed of this little demon can reach a respectable 67mph which should comfortably get you through every day commuting.
However you will want to make sure you are riding solo as there is little to no room for a pillion passenger.
A brand new Honda MSX125 will set you back £2,600 which might seem a lot for such a small bike but trust us when we say you get a lot of bang for your buck.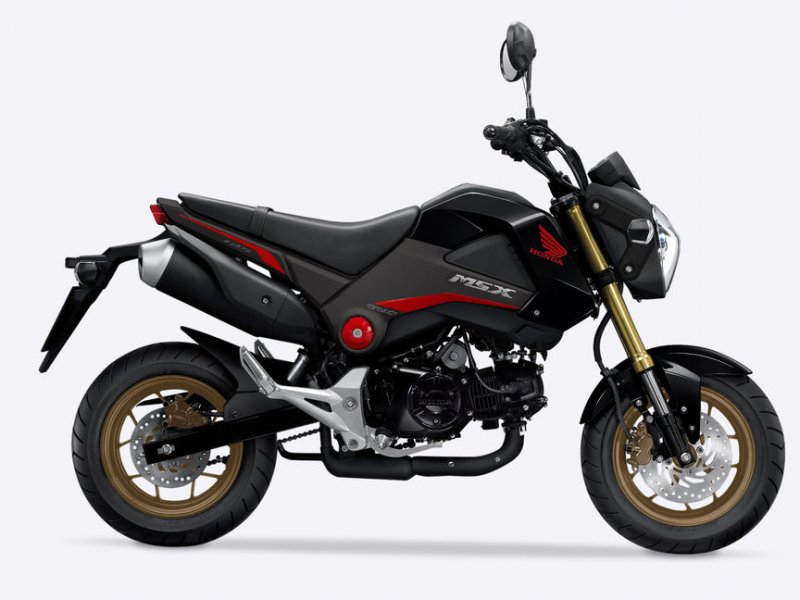 Hyosung GT125R
When you first look at this motorbike you might be surprised to know that it only comes with a 125cc engine and this will be due to the fact that the bike is based on the frame of the GS500. The engine is smooth as can be but occasionally needs a few revs to make sure you get up to a comfortable cruising speed during your daily commute.
Spare parts can sometimes be a pain to find so our recommendation for this particular bike would be to either buy it brand new from the company at an OTR price of £2,899 or from a respected dealer where you know exactly what state the bike is in because you will struggle to hunt down some of the parts for this bike.
If this bike is well looked after then it will serve you perfectly well for years to come.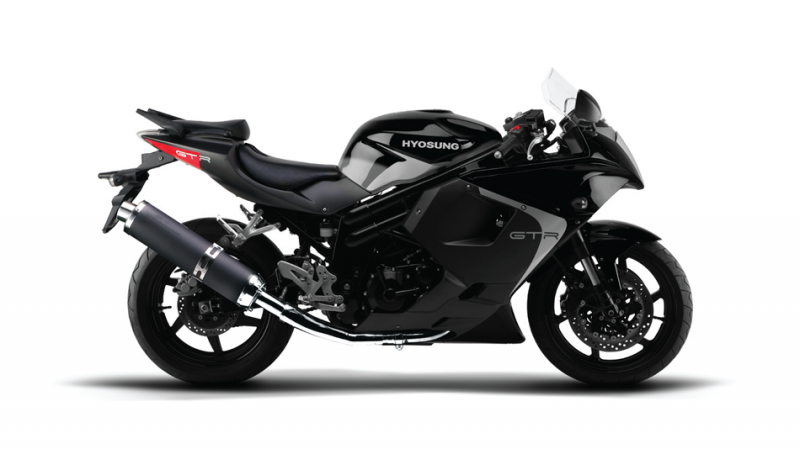 Italjet Dragster 125
To wrap up let's include something a little bit different that very well could be your dream bike.
The Italjet Dragster 125 is something which you can thrash about and have a good time with, its design is something of an acquired taste but the real standout feature is the amount of tuning parts available which you can add on once you pass your full test.
Websites like Italjetdragster.com offer a 172cc upgrade kit which will give you some serious acceleration power that will stump a lot of high performance cars at the lights.
With any modification please make sure to notify your insurance company as upgrading the engine will void your existing policy.
These are not readily available as production stopped back in 2003 and they are now becoming collectors' items, but if you can pick one up in mint condition then expect to be pleasantly surprised by what it has to offer.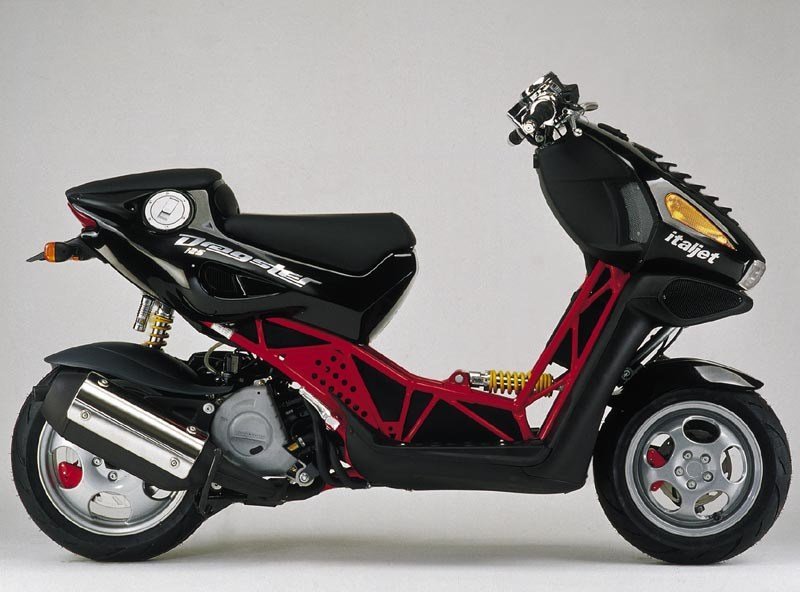 So if you're thinking about purchasing one of the bikes above then feel free to check out our range of new and used motorbikes.